Time is money

Less time for pool maintenance.

Durability

Prolong the life of your pool and protect from damages.

Protection

Limited entrance children and pets to the pool.

Health

Protection from pernicious ultraviolet radiation.

Comfort

The height of the track is only 15 mm.

Practicality

You can use the pools in any weather, all year round.

Cleanliness

Prevent the ingress of debris, leaves, and dust in your pool.

Economy

Reduction the costs of heating water and fuel products.
PRIME
Due to the low height of the PRIME enclosures, preserve a beautiful view of the garden or landscape.

Perfect for pools with high sides.

Even if the enclosure is closed, you can enjoy the swimming in the pool.

Go to Gallery >>>
| | |
| --- | --- |
| Size | м |
| Internalwidth of the enclosure | 3,0 - 6,5 |
| Length of the enclosure | 2,0 - 18,0 |
| Height of the enclosure | 0,4 - 1,45 |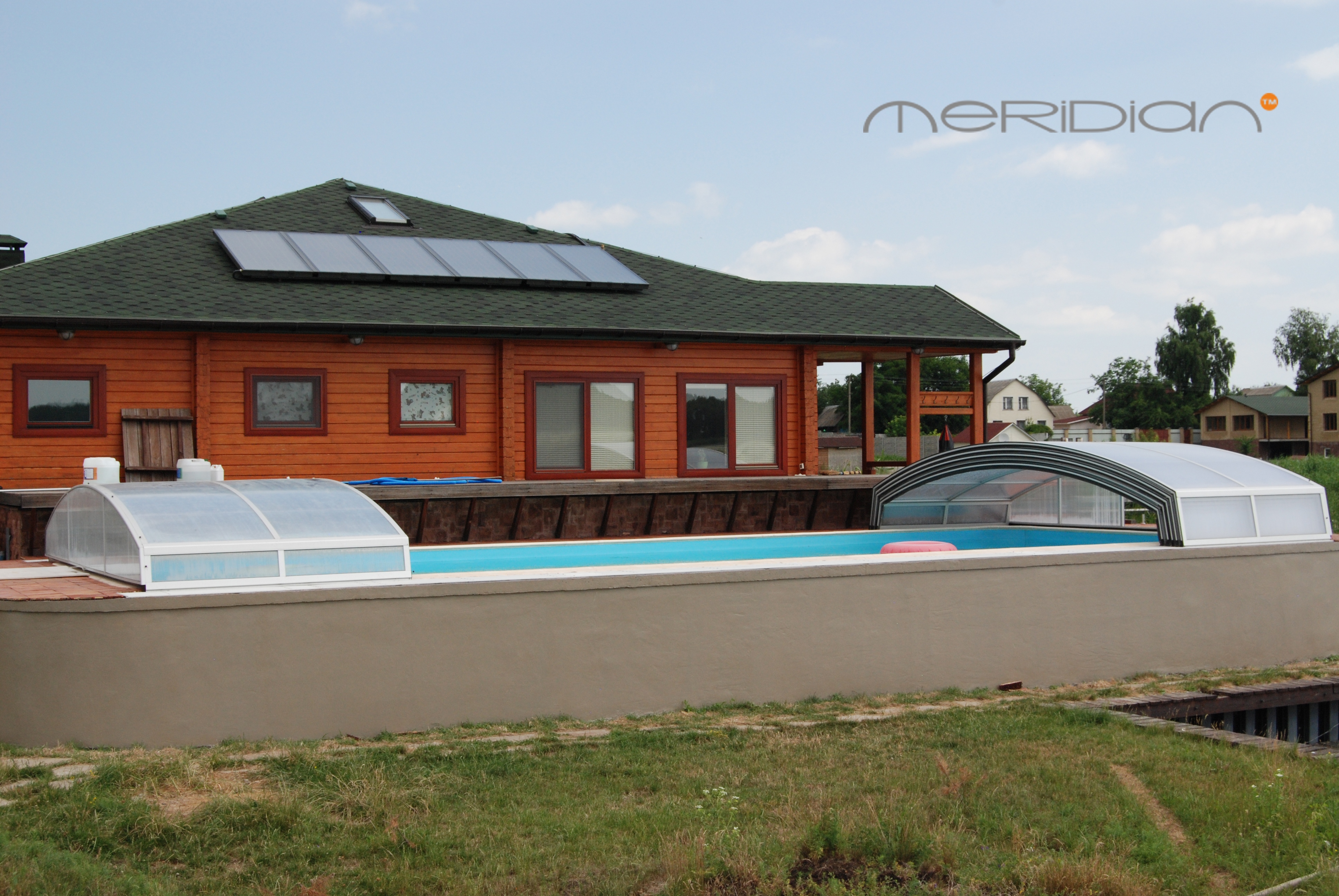 Pool cover Prime
Features of our covers!
The ability to combine cellular and solid polycarbonate;
Specially designed rubber seals;
Colour profile – silver (anodized aluminium of 21 micron) by scale of RAL, or imitation of wood (pine, oak);
Guide metals of 15 mm height on which you can walk barefoot;
Variety of shades of polycarbonate panes made in Germany
• Reasonable price and superior quality of covering for pool even for individual order;